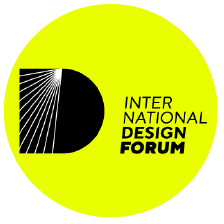 Leonid Nikolaev expressed his impressions of the D-forum 2020 and explained the difference between a smart and intelligent living space system.
The International Design Forum is a large-scale event in the interior design market, which was first held in 2020 in Kiev with presentations by the best industry experts with real cases.
More details
Leonid Nikolaev participated in the International Design Forum 2020 as a speaker with competence in ensuring the properties of living space by combining all engineering systems with simple intelligence into a single intelligent environment of the highest level. Alexey Beloved asked Leonid about his impressions.
Alexey Beloved: – Now with us is the guest and speaker of the D-forum Leonid Nikolaev, the founder of Intelcity, which designs intelligent systems. Not smart, as everyone says, but intelligent. Leonid, what's the difference?
Leonid Nikolaev: – Aleksey, the intellectual house differs in that it provides the properties of the intellectual space. Architects and designers create beautiful interiors, and the task of our company is to fill them with the right properties through a combination of engineering systems, each of which already has its own small level of intelligence. The challenge for the smart home is to create a higher-order intelligent environment that brings all these small intelligences together under one control.
Alexey Beloved: – What is D-forum for you?
Leonid Nikolaev: – It's very cool. In general, I am proud of the people who, in our difficult times, take the courage and responsibility to organize such events. It is great and very good that this event provides an opportunity to experience the harmony between architecture, design and engineering, as well as to find holistic solutions and know-how for yourself.
Alexey Beloved: – Tell me, why are you grateful to the European School of Design right now, thanks to which we are communicating with you right now?
Leonid Nikolaev: – We have been cooperating with the European School of Design for a long time and I am grateful to its founders for this. Young future designers come to us and from the very beginning of their path they understand that engineering is a very important component in any trustee project.
Alexey Beloved: – "Beauty will save the world" – said the greats. And what can modern design do to the world?
Leonid Nikolaev: – Create beautiful engineering.
Alexey Beloved: – Are you already planning the next D-forum?
Leonid Nikolaev: – I hope it will be October next year. And I want to say that I am pleased to invite not only the students of the European School of Design, but also other designers and architects to visit our unique project, our 600 m² intellectual house, which we have specially built for demonstration and testing, in order to understand what is intelligent technologies of the future.