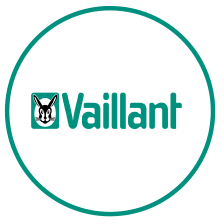 Vaillant, a leading manufacturer of innovative heating technology, is widely represented in the combustion room of the Intelcity smart home demonstration.
The heat pump, gas and electric boiler, and solar systems from Vaillant operate under the control of the ISE KNX communication bus for building automation in the furnace of the Intelcity smart home and represent the most complete representation of Vaillant heating technology.
More details
Among other things, the Vaillant eBas ISE gateway for KNX and the control of pump modes via a wall panel and an application that allows you to set an individual temperature are also presented. The output of reports, graphs, diagrams with energy consumption indicators from Siemens will leave the thesis about the efficiency of reasonable consumption without doubt.