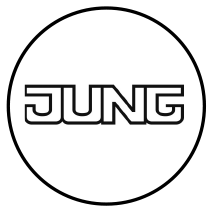 Jung is a family-owned German company with over 100 years of experience in the field of electrical accessories and intelligent systems. It is represented in more than 100 countries around the world. They have been working in Ukraine since 1994.
Ritis Misyavichyus, Director of Jung Ukraine, talks about how fair competition with Intelcity in the past has resulted in trust and partnership in the present.
More details
"Since 2011 we have been looking for system integrators and reliable partners. One of the first such partners for us was Intelcity – not just an innovator and pioneer of new solutions, but also a company that competently and professionally implements them. Our fair competition in the past has led to a trusting partnership in the present. Jung values ​​a relationship where different companies can trust each other as they do themselves. We do our best to strengthen and develop such a partnership. Our projects show that these are not just words. We do not predict the future. We are already making it more comfortable and safer. And Intelcity has become a reliable partner for us ".